News
31 March 2016
News
Готово!
Скоро материал придет на указанную электронную почту. Также подписывайте на нас в Facebook
Ok
How to manage software assets?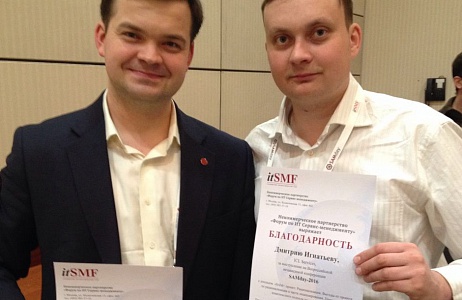 23 March 2016
SAMday
On March 23 2016, ICL Services will participate in the All-Russian independent conference on software asset management
Read more about the event
On March 23 itSMF Russia successfully organized in Moscow an independent platform for the exchange of knowledge between the leading IT experts in the field of software asset management. The event covered some topical issues in the field of software license identification, inventory and management, as well as the urgent problems of the market and the ways to solve them.
ICL Services was represented by several leading experts. Workplace Infrastructure Department head Viktor Myasnikov and SAM Head Dmitry Ignatyev told the participants about an integrated approach to software management, which drastically reduces the cost of software ownership in a company at each stage of the software life cycle. The issues of optimization of software licensing, maintenance and deployment costs in enterprise environments were also discussed.
"Today, the use of SAM (Software Asset Management) in companies provides an opportunity to minimize financial and reputational risks and additional expenses associated with software ownership," noted Viktor Myasnikov. "We liked the SAMday-2016 event, where we managed to not only share knowledge with colleagues and reassess our own competency, but also to share our "living experience" of the implementation of SAM project for one of the largest European customers."
Contact us
Contact Press Service
Phone +7 (843) 567-15-88
Stay informed
Subscribe to our newsletter and keep up with our latest news
Contact us
Leave information about yourself and your company to get a detailed presentation.
Question to the expert
Submit information about yourself and your company, ask a question and the expert will answer you asap
СПАСИБО!
Ваша заявка отправлена. Мы свяжемся с вами в ближайшее время
Up