Advantages of work in ICL Services
We value your work

Basic payment
During the entire history of the company, we have never delayed or reduced salaries!
Payments 2 times a month
Premiums and bonuses

Benefits
Up to 150,000 rubles per year — compensation for mortgage interest
Up to 100,000 rubles per year — interest-free loan
50% of salary — vacation bonus
The annual bonus according to the results of the company for the year ("13th month salary")
Bonuses: for personal achievements, for the proposal and implementation of improvements, for recommendations, for attracting a customer, for mentoring, for participating in corporate programs and projects
Up to 30% — discounts for our employees at 20+ partner companies
Up to 9,200 rubles per year — compensation for fitness
12 childcare days for working mothers (1 day per month)
3 days of marriage leave
40 clinics and 11 dentistries under the Voluntary Health Insurance program
100% of salary — payment in case of significant events
Up to 3,000 rubles per quarter — meal allowance (depending on the office)
Incentive programs and contests with prizes for ambitious employees (for example, Club of media experts, Community of volunteers)
Health care
Medical station

Medical station at the office


Annual medical examinations

Free vaccination and annual fluorography examination

Paid sick leave

We comply with the law

Medical insurance

Voluntary health insurance in 40 clinics and 11 dentistries

Hospitalization (including emergency hospitalization throughout Russia)
Doctor house call under VHI
The best place for work… And not only
85
%
*
of our employees are proud of their jobs
86
%
*
of the employees would recommend their friends and acquaintances to work for our company
COMFORTABLE WORKSPACE

Many technologically equipped meeting rooms
Modern comfortable classrooms
Canteens and meal rooms in offices
Car and bike parking lots for every office
Showers
ATMs in all offices
Our offices

Our headquarters is located in a green, quiet area near the village of Usady. It is a 10 minutes drive from Kazan or a 20 minutes walk from the Prospekt Pobedy metro station.
Free corporate buses transport employees to and from work. An electric train stops right outside the office and goes to the city center. There are also commuter buses.
We also have offices: in the Kazan IT technology park; in Kazan on the Siberian Tract; in Moscow, in a new business center located 600 meters from the Kaluzhskaya metro station; in Voronezh, in a convenient location on the Rabochiy Prospekt; in Saint Petersburg; in Vladivostok. Each office has its own style, but they are all comfortable for work.
Rest and recreation

Xbox consoles, board games, activity rooms
Movie screenings in the English language
Regular company events (80+ per year)
Video game tournaments
Comfortable working conditions

2 displays for each developer
Modern equipment for solving work tasks
Everything you need for office comfort — from mugs to cozy blankets
Opportunities for remote work
OPPORTUNITY TO MAKE THE WORLD A BETTER PLACE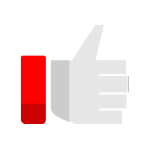 We help orphanages, schools, nursing homes, animal shelters
We plant trees and shrubs in the city, clean recreational areas from rubbish
We dispose of batteries safely and sort plastic in our offices
We support social initiatives of employees — we participate in marathons, bike rides; play basketball, volleyball, table tennis and more!
We pay special attention to mental health — we hold yoga classes, lectures on stress management, art therapy workshops in the office and learn to paint eco-bags
Healthy lifestyle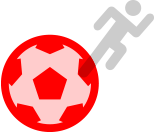 Up to 9200 rubles per year — compensation for fitness
3 rented sports grounds
3 corporate soccer teams, volleyball and basketball teams
Corporate run club
Corporate teams for various sports events (marathons, half marathons, Race of Heroes, Become Human)
Sports competitions inside and outside the company
Corporate discounts in fitness clubs
What awaits a newcomer?
To help a new employee to quickly settle in the company, they are assigned a buddy (a comrade, a pal) chosen from among experienced staff. And the newcomer is expected to get acquainted with top management, undergo training courses and follow a detailed adaptation plan with tips for every day.
83
%
*
of the employees value excellent team work on their projects
Nuriakhmetova Dilyara — best buddy of the Year
Hi, I'm your buddy!
I'm your go-to person from the first day of your work at ICL Services.
I'll be with you during the first three months. I will introduce you to the company, answer all your questions and explain the subtleties of our office life."
By the way, you'll get a small welcome gift from the company on the first working day!
By the way, a nice welcome gift from the company is awaiting you on your first working day
Your training and development is our task
To be the best in our field, we must constantly develop. For this reason, the company pays for training and certification of employees in full.
When planning training, not only the project need is taken into account, but also the professional interests of the employee.
95

% of employees undergo internal training

84

% of employees pass certification exams annually

200

of "external" technical courses per year

70

% of employees undergo external training annually

50

+ of training providers
Employee training
Training courses
Full-time and distance learning of various IT technologies and standards: Microsoft, Cisco, Oracle, Citrix, Linux, VmWare, EMC, IBM, Red Hat, ITIL, Prince2, CA Technologies, Oracle Solaris
Courses of leading Russian providers aimed at developing soft skills.
Foreign languages
Full-time and online learning of English and German
Individual development of language competencies
Professional language trainers
Oral communication classes and communications with native speakers
Individual support, consultation and support of employees

Managerial personnel pool
The program for the development of managerial competencies according to an individual plan opens up new career opportunities. Based on the results of the training, the employee may receive priority in the promotion to management positions.
87
%
*
of the employees successfully apply all skills and abilities in their jobs
We will gladly help you to move
IT TURNED OUT THAT WINTERS IN KAZAN ARE ONLY SLIGHTLY WARMER THAN IN SIBERIA... BUT THIS IS MY ONLY DISAPPOINTMENT FROM MOVING IN KAZAN!
Learn the history of the move
NIKOLAY BUTRIMOVICH
Senior Business Assurance Consultant
IT TURNED OUT THAT WINTERS IN KAZAN ARE ONLY SLIGHTLY WARMER THAN IN SIBERIA... BUT THIS IS MY ONLY DISAPPOINTMENT FROM MOVING IN KAZAN!
From the earliest days at the company I plunged into a dynamic working environment of professionals. I was immediately assigned with my personal Buddy, whom I could ask any questions encountered in adapting.
The company has a support program for employees from other cities. I lived in a corporate apartment for the first 3 months. I got keys to the apartment a few hours after my arrival in Kazan together with the advice on how to get to work from there. Employees from other cities were given a tour a few weeks after it. I was delighted with the city in which I now live.
Now I live in a cottage community IT Village (Usady), where the employees get temporary comfortable accommodation for up to one year.
I really like my job, I work in a great team, I made new friends and I am sure that a lot of positive discoveries are in store for me!
See you in Kazan!:)
If you are ready to join our team, the distance does not matter: we'll help you move to Kazan, find lodging and get acquainted with the city.
Providing assistance with official residential registration in Kazan.
Creative pedestrian, bus and cycle tours around Kazan for non-resident employees.
2 months of living in a corporate apartment rent-free or a one-time relocation allowance
6 corporate apartments for nonresident employees
200 + employees moved to Kazan from Norway, Austria, Belarus, as well as from St. Petersburg, Omsk, Krasnoyarsk, Yakutsk and other cities of Russia
* According to the results of inner research of
Hay Group
.
Questionnaire
Want to join our team? Fill out this questionnaire! We will contact you when a suitable vacancy appears.