Advantages of work in ICL Services
We value your work

Salary and bonuses
0 times — salary has ever been reduced or delayed in the history of the company!
twice a month — you get paid;
up to +30% added to the salary — in benefits and bonuses.

Benefits
up to 250 000 rubles per year — as a compensation of mortgage interest;
up to 100 000 rubles per year — interest-free loan;
50% of the salary — holiday bonus;
100% of the salary — payment in case of a significant event;
Training and certification funded by the company
up to 30% — discounts for the company staff provided by 20+ partner companies;
up to 8 000 rubles per year — compensation for the gym;
20 hectares of land in Kazan suburbs — for housing construction;
12 extra days off (1 day a month) for the working mothers («children's» days);
scholarship programme for talented students who already work for the company;
40 hospitals and 11 dental clinics — private health insurance programme;
3 extra days of a paid holiday for the wedding;
4 alternative ways to support non-resident members of the staff
up to 3 000 rubles per quarter — canteen subsidy (the sum depends on the office);
up to 4 000 rubles per year — subsidy for children medical treatment at a health resort.
Health care
Doctor's offices

2 first aid rooms in the company offices


Annual check-up

Regular check-ups and annual vaccination


Paid sick leave

We comply with the labour laws

HEALTH INSURANCE

Private Health Insurance covers 40 hospitals and 11 dental clinics

Hospital admission (including emergencies Russia-wide)
Private health insurance covers calling a doctor home
The best place for work… And not only
85
%
*
of our employees are proud of their jobs
86
%
*
of the employees would recommend their friends and acquaintances to work for our company
Modern working space

5 477,3 m2 – total floor area of the offices;
24 highly technologically equipped meeting rooms;
2 modern training rooms;
3 bookcases for book crossing;
ATMs in every office.
Bon appetite!
10% – discount on meals in the office canteen;
up to 3 000 rubles per quarter – meal subsidy in other offices;
3 dining rooms, well-equipped canteens, a cafe and a diet food canteen.
Rest and entertainment

gaming console X-box, board games;
regular corporate events;
computer games championships;
9 bungalows and 5 cottages in the company's recreation center on the Volga River.
Comfortable working conditions

2 monitors for every developer;
modern equipment for solving the tasks set;
everything you need to feel comfortable in the office – from mugs to cozy blankets.
A lot of parking spaces
5 car parks;
3 cycle racks.
Healthy lifestyle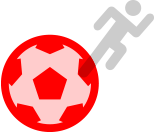 up to 8 000 rubles per year – gym/sports center compensation;
3 rented sports grounds;
3 corporate football teams, a volleyball and a basketball teams;
internal and external sports events;
corporate discounts in fitness centres.
What awaits a newcomer?
In order for the newcomer to as soon as possible feel comfortable in the company, there is a buddy, an experienced employee, to help him. Besides, the newcomer gets acquainted with the top-managers of the company. Special tutorials and an elaborate adaptation itinerary with useful tips for every day are also at the newcomer's disposal.
83
%
*
of the employees value excellent team work on their projects
Nuriakhmetova Dilyara — best buddy
Hello, I'm your buddy!
I'm going to help you from the first day of your work for ICL Services.
I'm going to be with you during the first 3 months. I'm going to get you acquainted with the company, answer all your questions, and clarify details of our office life.
By the way, a nice welcome gift from the company is awaiting you on your first working day
Your training and development is our task
In order to be the best in our sphere we should constantly grow professionally. That's why the company pays in full for training and certification of its staff.
When making a programme of the trainings for an employee, not only the project needs are taken into account but also professional interests of the employee.
95

% of the employees take internal training courses

84

% of the staff annually pass certification exams

200

«external» technical training courses per year

70

% of the employees annually take external training courses

50

+ providers of training courses
Training for the staff
Training courses
On-site and on-line training courses in IT-technologies and Microsoft, Cisco, Oracle, Citrix, Linux, VmWare, EMC, IBM, Red Hat, ITIL, Prince2, CA Technologies, Solaris standards.
Training courses provided by the leading Russian experts in the sphere, and aiming at soft skills development.
iLearn
At the disposal of ICL Services staff there is iLearn — a special Fujitsu training portal, which provides access to all courses and trainings of the international corporation.
Conferences
ICL Services staff have an opportunity to participate in the best specific IT events all around the world, for example, Analyst Days, AgileDays, Certified ScrumMaster, Software Project, Management Conference, SQA Days and many others.
Foreign languages
On-site and on-line English and German courses.
Language adaptation of the newcomers starting with the first days at work.
Individual approach to language skills development.
Highly qualified foreign language trainers.
Speaking classes and communication with native speakers.
Individual support, maintenance and consultations for the staff.
Management candidates pool
Management skills development programme elaborated in accordance with an individual plan provides new opportunities for promotion at work. According to the results of the training, an employee may have a priority when appointing manager positions.
87
%
*
of the employees successfully apply all skills and abilities in their jobs
We will gladly help you to move
IT TURNED OUT THAT WINTERS IN KAZAN ARE ONLY SLIGHTLY WARMER THAN IN SIBERIA... BUT THIS IS MY ONLY DISAPPOINTMENT FROM MOVING IN KAZAN!
Learn the history of the move
NIKOLAY BUTRIMOVICH
Senior Business Assurance Consultant
IT TURNED OUT THAT WINTERS IN KAZAN ARE ONLY SLIGHTLY WARMER THAN IN SIBERIA... BUT THIS IS MY ONLY DISAPPOINTMENT FROM MOVING IN KAZAN!
From the earliest days at the company I plunged into a dynamic working environment of professionals. I was immediately assigned with my personal Buddy, whom I could ask any questions encountered in adapting.
The company has a support program for employees from other cities. I lived in a corporate apartment for the first 3 months. I got keys to the apartment a few hours after my arrival in Kazan together with the advice on how to get to work from there. Employees from other cities were given a tour a few weeks after it. I was delighted with the city in which I now live.
Now I live in a cottage community IT Village (Usady), where the employees get temporary comfortable accommodation for up to one year.
I really like my job, I work in a great team, I made new friends and I am sure that a lot of positive discoveries are in store for me!
See you in Kazan!:)
If you are ready to join our team, the distance does not matter: we'll help you move to Kazan, find lodging and get acquainted with the city.
Providing assistance with official residential registration in Kazan.
Creative pedestrian, bus and cycle tours around Kazan for non-resident employees.
2 MONTHS STAY IN A CORPORATE APARTMENT OR PAY «LIFTING»
5 corporate flats for non-resident employees
4 townhouses for non-resident employees
175 employees have moved to Kazan from Norway, Austria, Belorussia, Saint Petersburg, Omsk, Krasnoyarsk, Yakutsk and other cities of Russia.
* According to the results of inner research of
Hay Group
.
Questionnaire
Want to join our team? Fill out this questionnaire! We will contact you when a suitable vacancy appears.