Migration Of Infrastructure, Configurations, Applications, Data, And Users
We provide a comprehensive suite of services for the seamless migration of applications, automation, and infrastructure to meet your business's current needs.
We address the following tasks:
Smooth migration of IT services,
Switching to domestic software,
Splitting or merging IT infrastructures,
Substituting applications from vendors who have discontinued support,
Migration of applications to other platforms and technology stacks,
Relocating applications from public to private clouds and vice versa.
Our highly skilled team with broad competencies and experience working with leading Russian and international companies will ensure a smooth migration process that won't disrupt your business operations and will be virtually unnoticed by IT service users.
Key stages of service delivery:

Inspection,
Formulating a migration plan,
(Optional) development of project documentation and deployment of the target system,
Identifying of key stages of migration,
Executing migration,
Providing warranty service,
(Optional) Training for end-users and IT personnel.
Outcomes of the migration:

Results of design and survey tasks,
Preparation for the transformation of IT infrastructure,
Formulated IT strategy,
Plan for migrating IT infrastructure,
Transition to domestic software,
Software tailored to different tech stacks and operating systems,
New software designed to replace unsupported ones.
Why trust ICL Services experts to carry out migration projects?
Professional expertise

Over 15 years of proven experience in both Russian and international markets, with certified credentials. The company's portfolio boasts 60+ services.
We have a clear picture of the variety of products available in the Russian IT market. That's why we customize IT solutions to meet your requirements, rather than changing your production process to meet software requirements.
Our specialists have a track record of successfully executing numerous migration projects for leading companies.
Comprehensive approach

ICL Services experts serve as the sole implementers of the migration project, encompassing infrastructure preparation, testing, and the transfer of all essential information.
You will have a single point of contact within the ICL Services team. This will be an expert in managing all processes, possessing both technical and managerial experience.
We assess changes in light of new concepts and practices in the IT industry.
Speed

To ensure swift and effective service delivery, we use the latest tools and methodologies in the IT industry, along with our own digital solutions.
Our adaptable approach to managing skills and resources, coupled with meticulous phase-by-phase planning, enables us to promptly initiate projects and supply necessary resources on time.
Adaptability

We provide various service options in terms of scope (ranging from consultations to comprehensive turnkey migration projects), detail level, and cost, tailored to your objectives.
Ensuring continuous business operation
Migration is routine, the user always has access to the data needed to fulfill their business objectives.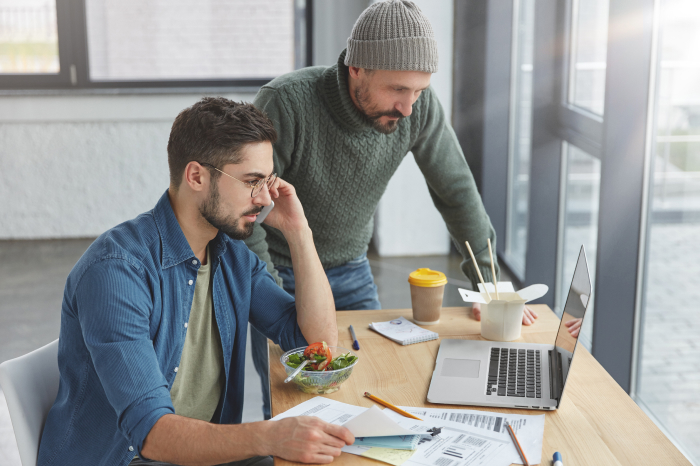 REQUEST A CALL