Comprehensive Information Security Audit
The information security measures that companies employ don't always provide protection against actual threats and cyberattacks, given that the techniques used by attackers are constantly evolving and their technologies are continually improving. As per every information security standard, it is recommended to conduct regular audits, both from a technical and organizational perspective.
An information security audit enables you to:
Detect 'blind spots' not yet targeted by information security services,
Enhance the efficiency of the information security management system and existing protective measures,
Identify new risks to information security,
Minimize the risk of financial and reputational damage associated with information security incidents.
ICL Services experts will carry out an independent evaluation of your company's information security from multiple perspectives:
Examine the current information security management system,
Conduct an analysis of existing information security documentation and processes,
Assess the effectiveness of the information security measures implemented,
Will pinpoint key and priority sectors that require enhancement and growth in terms of their significance and efficiency,
Will suggest how to establish an information security system and budget planning.
An audit of information security encompasses the examination of the efficiency of the following sectors:
Inventory and supervision of hardware elements,
Inventory and supervision of software elements,
Data protection,
Security configurations of hardware and software elements,
Management of user accounts,
Access management (role-based model),
Management of vulnerabilities,
Monitoring and analysis of information security event logs,
Protection of email and web browsers,
Antivirus safeguards,
Data backup and restoration,
Management of network devices,
Network surveillance and safeguarding,
Managing user cognizance in information security,
Engagement with service providers,
Security of applications,
Handling responses to information security incidents.
An information security audit produces a comprehensive analytical report that includes:
Principal observations and deductions, expert judgement on adherence to specific criteria, requirements and best practices.
Assessment of the efficacy and pertinence of current protective measures and tools for information systems and technologies.
A compilation of suggestions for aligning the company's information systems, resources, and assets with information security requirements across various domains.
A transformational action and project roadmap, designed as per your unique needs, including interdependencies, key stages, and estimated timelines (additional task).
Supplementary services - consultancy:
Formulation of an information security concept and strategy,
Creation of information security policies, processes, and regulations,
Formulation and execution of recommendations for preventing information security breaches,
Designing and implementing information protection measures.
Benefits of partnering with ICL Services auditors
Over 15 years of practical experience
We base our work on both Russian and international standards and employ the best global methodologies (ITSM, ITIL).
We collaborate with leading providers of specialized information security products: Kaspersky Lab, SearchInform, Aideco, UserGate, Sangfor Technologies, Gazinformservice.
Impartial and independent investigation
Audits are performed by external experts with no personal connections to your IT team, ensuring independent operation, free from human bias and conflicts of interest.
Addressing shortcomings and enhancing the information security management system
The ICL Services team will not only carry out an information security audit but also, if desired, implement the recommendations formulated based on the comprehensive audit conducted.
Team structure
Information Security (IS) architect, IS auditor, project manager, and IS specialists.
The specialists have experience in executing projects of varying complexity for both governmental and commercial organizations across diverse sectors (ranging from retail to industry and finance).
Categories of information security audits

1.
Assessing the efficiency of is processes:
Review of existing IS regulatory documentation, identification of current IS processes, and evaluation of their maturity.
2.
Examining the security of it infrastructure and information systems:
Identification of the technical and software measures implemented for IS, and evaluation of system settings and configurations.
3.
Comprehensive is audit:
A blend of two types: efficiency assessment of IS processes and security analysis of IT infrastructure and information systems. An all-encompassing analysis of the organization's security.
4.
Analysis of application security:
Evaluation of the current security level of a web application and its resilience against various hacker attacks.
5.
Performing penetration testing (pentest):
Imitation of malicious activities aimed at unauthorized access, data theft, etc., along with real-time vulnerability detection and analysis. Read a detailed description of the service.
6.
Assessment of conformity to the requirements of Russian legislation:
For example, auditing the protection of personal data or critical information infrastructure objects. Read a detailed description of the service.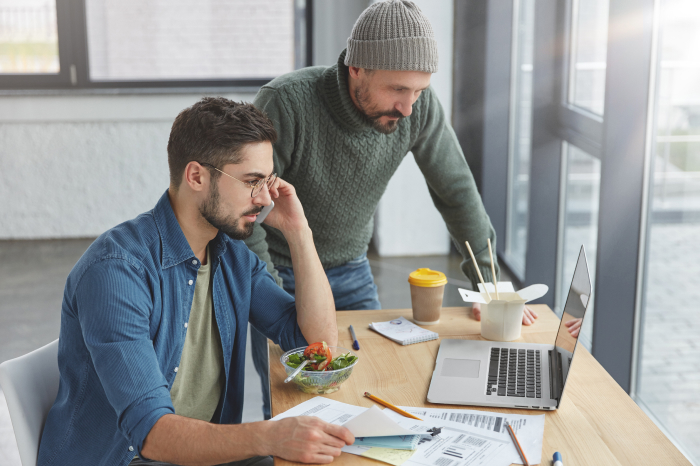 REQUEST A CALL