News
29 October 2021
News
Готово!
Скоро материал придет на указанную электронную почту. Также подписывайте на нас в Facebook
Ok
ICL Group and Huawei Agree on Long-term Cooperation in IСT sector
On 27 October, at Huawei Digital Community Conference 2021 in Moscow, ICL Group and Huawei signed a cooperation agreement allowing for long-term cooperation in the ICT sector, including such future-oriented areas as Digital Power and data centres.
ICL Group also received the Outstanding Partner award for its achievements in outsourcing. The award was presented to Vasily Tuzov, Director of the Key Client Development Centre.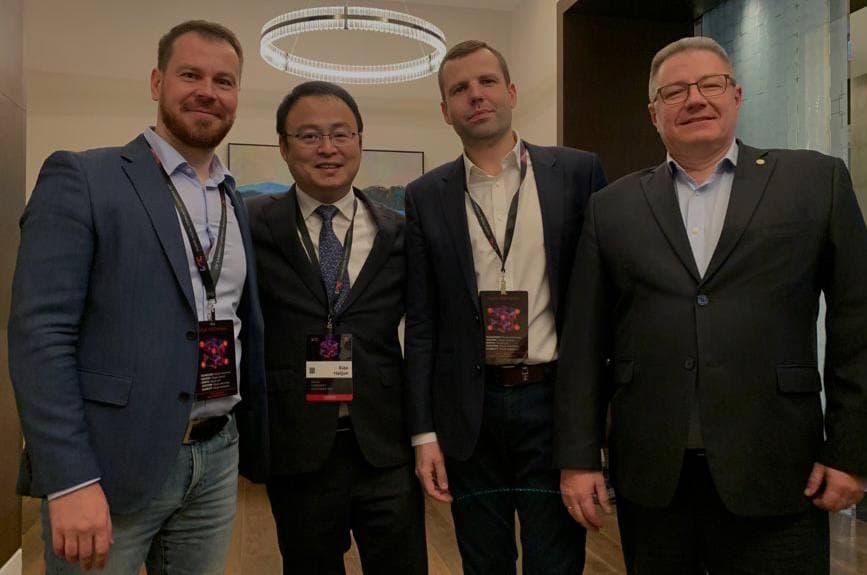 According to Sergey Solovyov, Deputy General Director of ICL Group, the agreement with Huawei is an important step in the long-term cooperation of the two companies in ICT tasks and IT equipment production. 'The long-term partnership with Huawei has already demonstrated its effectiveness. In the future, we plan to broaden it further,' says Sergei Solovyov.
Cooperation between ICL Group and Huawei started in 2014, and the companies implemented numerous joint projects involving the vendor's solutions. In 2018, ICL achieved the 5-star rating in Huawei's Certified Service Program, a partner programme in the enterprise networking industry. This summer, ICL Group obtained the status of Huawei Enterprise Gold Partner, which opens up some great deals for ICL customers that wish to implement projects using Huawei solutions.
Contact us
Contact Press Service
Phone +7 (843) 567-15-88
Stay informed
Subscribe to our newsletter and keep up with our latest news
Contact us
Leave information about yourself and your company to get a detailed presentation.