News
18 March 2016
News
Готово!
Скоро материал придет на указанную электронную почту. Также подписывайте на нас в Facebook
Ok
ICL Services participates in the expo-russia serbia business forum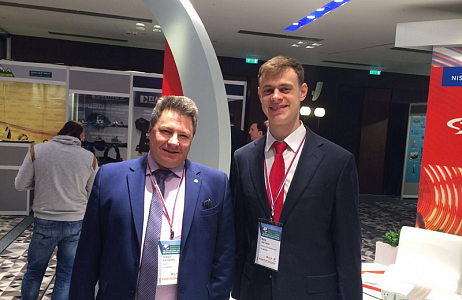 16 March 2016
Expo-Russia Serbia 2016
ICL Services will participate in the business forum in Belgrade.
Read more about the event
EXPO-RUSSIA SERBIA takes place from 16 to 18 March in Belgrade with the support of the Ministry of Foreign Affairs, the Ministry of Economic Development and the Chamber of Commerce and Industry of the Russian Federation.
Over a hundred companies from Russia, as well as Serbia, Bosnia-Herzegovina, Slovenia, Croatia, Albania and other countries of Southeast Europe will take part in the third Belgrade business forum held within the framework of EXPO-RUSSIA SERBIA.
ICL Services, represented by the Director Sergei Solovyov and the Director of the Serbian office of ICL Services Igor Katykov, will also participate in the forum. During the first day of discussions Sergei Solovyov told about the effective cooperation between Russia and Serbia in the field of the development of international market of IT outsourcing. The director of the Serbian office of ICL Services discussed the relevance of IT outsourcing for energy industry under changing market conditions with the participants of the energy sector round table.
The purpose of this business forum is to further expand economic relations between Russia and Serbia in the context of the Free Trade Agreement between the two countries, as well as to intensify the trade with other Balkan states.
Related news
27 August

IDC CIO Summit was in St. Petersburg

On June 5 and 6, more than 100 largest CIO companies in Russia, former Soviet Union and foreign countries met in St. Petersburg to discuss a number of issues of IT business.
Contact us
Contact Press Service
Phone +7 (843) 567-15-88
Stay informed
Subscribe to our newsletter and keep up with our latest news
Contact us
Leave information about yourself and your company to get a detailed presentation.
Question to the expert
Submit information about yourself and your company, ask a question and the expert will answer you asap
СПАСИБО!
Ваша заявка отправлена. Мы свяжемся с вами в ближайшее время
Up