Huawei conference for corporate customers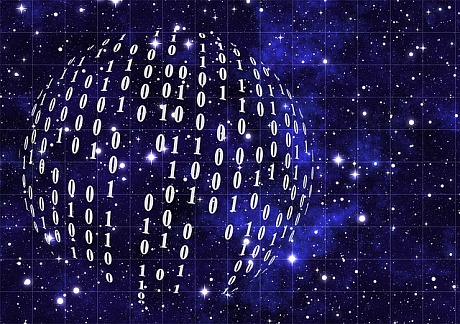 On March 30, 2016 ICL Services will participate in the spring conference of the Department of enterprise solutions dedicated to the presentation of new technological features of Huawei.
During the conference, Huawei experts and consultants will acquaint enterprise customers with new products of the company, talk about the potential of software-hardware complexes created using the most modern and high-tech Huawei equipment, as well as demonstrate the advantages and integration possibilities of innovative Huawei solutions.
Conference topics:
Huawei products and solutions in the segments of network equipment, servers, data storage systems, video conferencing and data center infrastructure;
Service and after-sales support programs from Huawei; new Huawei training and certification programs;
Exhibition stands with implemented concepts that demonstrate the features of solutions and simulate potential scenarios;
Scenarios of the integration of Huawei solutions with other well-known manufacturers.
The conference will be attended by the Deputy General Director of Huawei Enterprise Business Group in Russia Alexander Stolyarov, the Partner Cooperation Department Head of Huawei Enterprise Business Group Olga Sokolova et al.
Target audience: top managers and informatization department members from large and medium-sized companies.
30 March 2016

Kazanskaya Riviera

Organizer: Huawei Technologies
Our speakers
RUSLAN VAGIZOV
RUSLAN KHUSNULIN
RUSLAN VAGIZOV — Head of Operations

RUSLAN VAGIZOV

Head of Operations

Expert in the manufacture and supply of IT outsourcing services for European and Russian customers

Ruslan was hired in the ICL Group in 1999 as a software engineer of the 2nd class. Since 2008 he has been Executive Director. Ruslan made a special contribution to the development of ICL Services: he engaged in the formation of the portfolio of services, as well as the development of methodology to reduce costs and increase the competitive ability of the company for the global customers. To date more than 50 international companies are permanent customers of our company.

Achievements: High organizational skills and professionalism helped to create a powerful organization (ICL Services), which currently employs more than 700 workers.

Certificates: ITIL Foundation, Prince 2 Foundation. Has a Diploma of the Ministry of Information and Communication of the Republic of Tatarstan (2008).

Hobby: Reading books, swimming.

RUSLAN KHUSNULIN — Senior Manager of Sales and Marketing
Do not miss
Subscribe to our newsletter and keep up with the most interesting events
Meet with the speaker
Submit information about yourself and your company to schedule a meeting with our representative.
Application for the event
Submit information about yourself and your company to participate in our event.
Contact us
Leave information about yourself and your company to get a detailed presentation.