News
12 August 2021
News
Готово!
Скоро материал придет на указанную электронную почту. Также подписывайте на нас в Facebook
Ok
ICL Services: international background
ICL Services has been offering the full range of IT services in Russia and abroad for 15 years. The company was founded as a Fujitsu service centre in Russia and has since then gained a lot of experience providing services to foreign customers. Today, ICL Services has under its belt successfully completed projects for 80 major customers in 30 countries around the world on all continents (except for Antarctica).
Russia was experiencing a shortage of qualified IT workforces while Serbia could offer a large number of highly skilled labour fluent in several languages and well-versed in innovative IT technologies. This was to a large extent result of there being a large number of universities offering training in IT; — the fact that in Serbia the IT labour market commanded more affordable prices than in other European markets;
— the location of Serbia means that it's close both to central and Southern Europe, meaning it's easy to ensure the continuous and reliable provision of services to the company's existing international customers;
— given the challenging international situation and the economic sanctions imposed by the US and the EU on Russia, the Serbian office became a hub for providing services to European customers in a hybrid mode with both Serbian and Russian staff taking part in the effort;
— the positive image of Serbia as a prospective IT outsourcing centre and a location for a number of research studies helped get Serbian IT staff involved in global cooperation in a very flexible manner.
It has since proved to have been the right move. The company is currently growing in Serbia at a very brisk pace.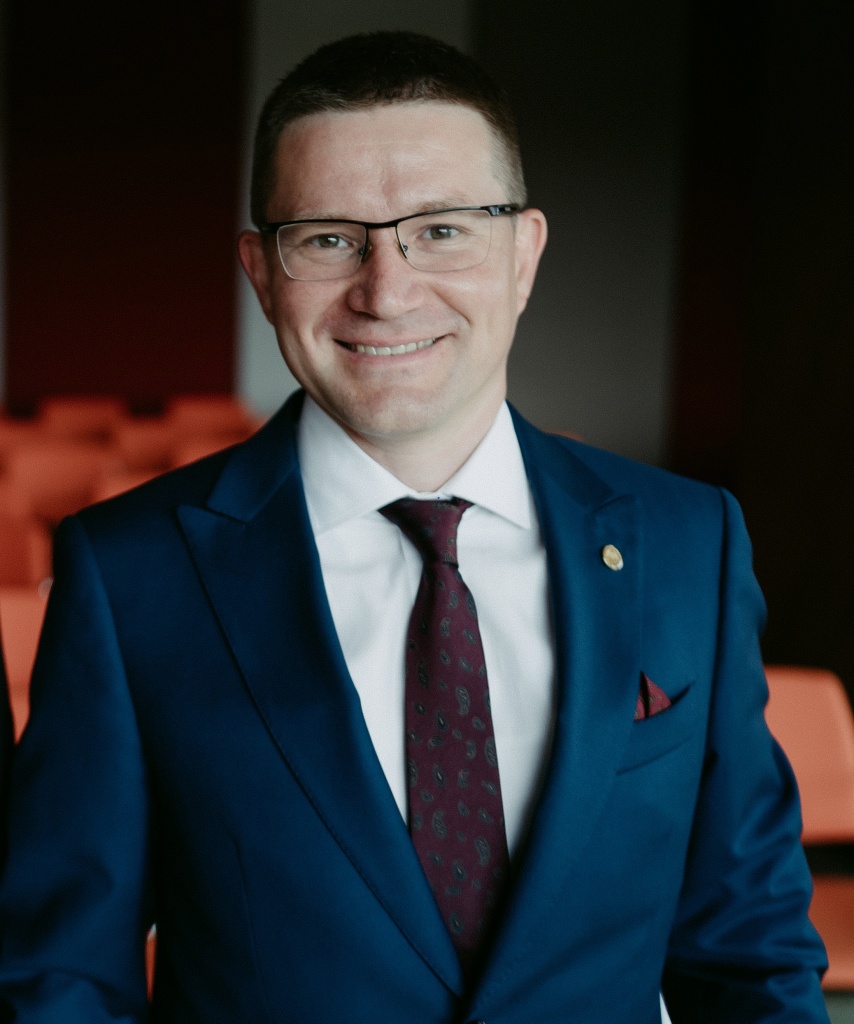 Ruslan Vagizov, the head of the international group at ICL Services
"We expect that by 2028 ICL Services will have evolved into an international company that has roots in Russia"
One market where ICL Services is growing is Europe. This has traditionally been the market where the company has had its largest customers. Therefore, the company is making long term plans to grow business in Europe, including through the partnership with its key business partner, Fujitsu. Our plans include opening another sales office that will also act as a representative office in the EU. We'll also be opening a new office in Kaliningrad in the near future. The expectation is that it will help the company expand its business in Western and Northern Europe.
The company also expects to expand its business in Asia and Latin America. The Asian market is booming and the company's making significant investments in partnerships with Japanese customers. In the spring of 2020 ICL Services opened an office in the special economic zone Free Port of Vladivostok to target the markets in Japan, Singapore and South East Asia. Today, the company's looking into setting up new offices in Siberia (Novosibirsk and Tomsk) to be closer to Japan. Japanese customers take some interest in ICL Services. Meanwhile, ICL Services can offer a broad range of IT services in Japanese in 24/7 mode.
In Latin America there is a lot of demand for IT services. At the moment, the company's working to expand competencies in the Spanish language to break through the language barrier in communication with customers.
In addition, last April at the international high technologies fair, the company signed a cooperation agreement with Softline, a global provider of IT solutions and services for digital transformation and information security. This new partnership can help ICL Services achieve strategic goals in international markets, including in emerging ones.
The company strategy is to focus on international markets over the next 7 years. We expect that by 2028 ICL Services will have evolved into an international company that has roots in Russia but offers services around the world both directly and through partners. To achieve that goal the company plans to continue setting up foreign offices. Another tool of continued global expansion can be participation in state support programmes aimed at promoting international business.
By Ruslan Vagizov, the head of the international group at ICL Services
Contact us
Contact Press Service
Phone +7 (843) 567-15-88
Stay informed
Subscribe to our newsletter and keep up with our latest news
Contact us
Leave information about yourself and your company to get a detailed presentation.